IPL Hair Removal
Proven to be safer for the skin than the laser that's why we choose IPL as the preferred method of hair reduction. IPL offers a medical grade, gentle, non-invasive, long-lasting solution for unwanted hair. Unlike shaving that lasts a couple of days, or waxing which lasts a couple of weeks and can often result in painful ingrown hairs. IPL/Laser hair removal offers a permanent hair reduction solution in a few treatments with minimal discomfort to permanently minimise hair growth.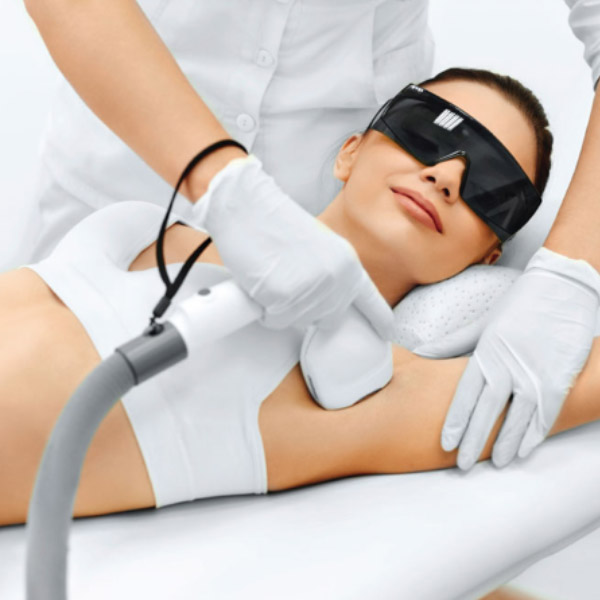 IPL Hair Removal Prices
Lip $30
Lip and Chin $49
Half arm $110
Full arm $129
Sides of Face $50
Chin $30
Underarm $45
Half Face from $75
Bikini from $45
Brazillian from $75
Half Leg (including knees) from $149
Full Leg from $199
Thigh from $129
Snail Trail from $35
Men
Shoulders from $75
Back from $199
Chest from $149
Neck from $75
IPL Photo Rejuvenation
IPL is used to treat red and brown discolourations of the skin, rosacea, freckles, pigmentation, fine lines and open pores. A course of between 4-6 treatments is usually required to achieve maximum results, though improvement can be seen even after the first treatment.

IPL Photorejuvenation Prices
Full face $200
Half Face (cheeks and nose) $120
Full Face Including Neck $250
Full Face Including Neck and decolletage $320
Decolletage $100
Spot Treatment $75
For more information on Medical Grade IPL or any of our beauty services, please don't hesitate to contact one of our salons, or by using the form below.