[vc_row][vc_column][vc_column_text]
DERMAL FILLER INJECTIONS
Dermal filler injections fill in lines and folds caused by ageing and replenish general facial volume. At Indulgence Medi Spa, we have chosen only the most popular dermal fillers recognised worldwide.
All fillers contain a built-in local anaesthetic for maximum comfort. In some cases a separate nerve block, anaesthetic cream or ice pack may be used for additional comfort. Our range of dermal fillers varies in longevity from six months to a few years.
[/vc_column_text][vc_column_text]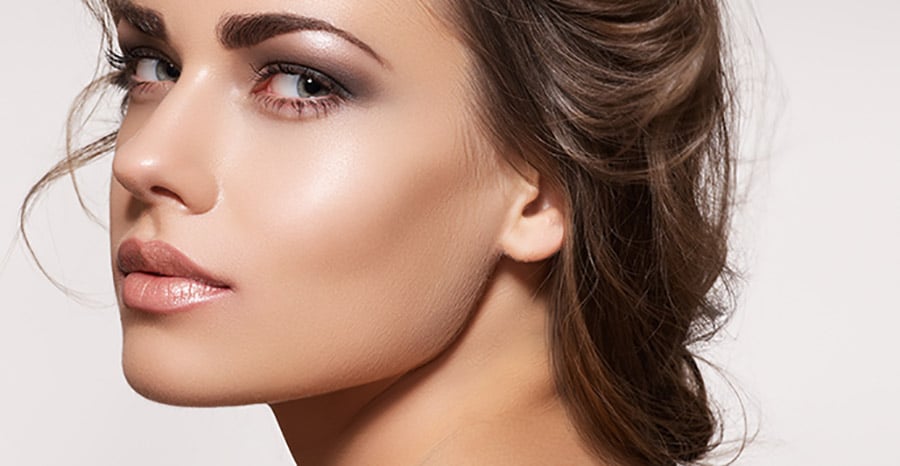 [/vc_column_text][vc_column_text]
Dermal filler injection treatment options include:
Smoothing of wrinkles and folds such as frown lines, naso-labial folds, marionette lines, smile lines and lip lines
Lip enhancement to give your lips a fuller, more defined and more sensuous form
Facial contouring such as filling out nasal bumps, defining jaw lines, enhancing cheekbones or replacing lost volume in the mid-face region
Increase of chin projection and the squaring of a man's chin
Hiding bags and dark circles under the eyes
Filling sunken temples
Hand, neck and jawline rejuvenation
Increasing hydration and sheen to previously lifeless, dull and sun-damaged skin
[/vc_column_text][vc_row_inner][vc_column_inner width="1/2″][vc_column_text]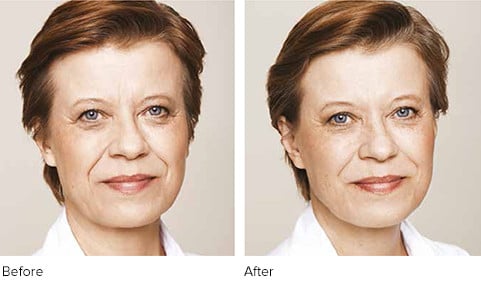 [/vc_column_text][/vc_column_inner][vc_column_inner width="1/2″][vc_column_text]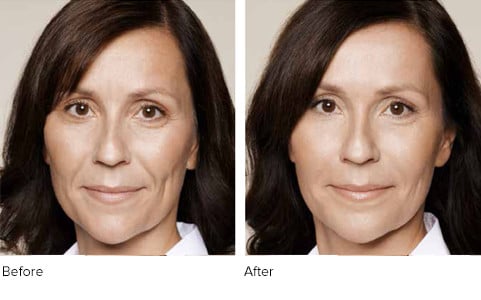 [/vc_column_text][/vc_column_inner][/vc_row_inner][vc_column_text]
ANTI-WRINKLE INJECTIONS
Our anti-wrinkle injections involve an active ingredient being injected into the treatment area to relax the muscles that cause wrinkles.
What does the treatment involve?
A small amount of solution is injected into the selected facial muscles using a very fine needle. The procedure takes only about 10 minutes and any discomfort is minimal. It takes between five and seven days to notice the effect of the injection and 10 days for the full effect.
Is it safe?
The solutions we use at Your Indulgence Medi Spa have been used for cosmetic purposes for more than 15 years and for medical purposes for more than 25 years. The injections are perfectly safe, although not advisable during pregnancy, while lactating or in the presence of some very rare medical conditions. You should inform your cosmetic practitioner of any health problems or medications prior to treatment.
Are there side effects?
Side effects do occur very occasionally, but our practitioners take extra care to minimise any complications. Minor side effects include bruising that can last five to seven days, or redness or swelling that usually resolves within a few hours. Some people briefly experience a dull headache after their first treatment.
How long does it last?
You can expect your anti-wrinkle injections to deliver results for about three months, although each person varies. The effects will usually begin to wear off progressively after two months as expression lines gradually return to their original appearance. Some clients require fewer treatments after repeat visits as the effects can last longer with each application.[/vc_column_text][/vc_column][/vc_row][vc_row][vc_column][vc_column_text]For more information on Cosmetic Injections or any of our beauty services, please don't hesitate to contact one of our salons, or by using the form below.[/vc_column_text]
[/vc_column][/vc_row]