COSMELAN DEPIGMENTING TREATMENT
If your concerns are Pigmentation then the Cosmelan treatment is your go to. This treatment is ideal to do in the colder months when you aren't exposed to the Summer Sun.
Cosmelan is the world's leading professional depigmenting method. The peel involves a two-step process which begins at the salon. The first step involves the application of a thick, mud-like mask by a professional. This mask contains Azelaic Acid, Kojic Acid, Phytic Acid, Ascorbic Acid, Arbutine, and Titanium Dioxide. The mask should remain on the face for 6-10 hours, but the total amount of time depends on your skin type and the amount of hyperpigmentation being treated. I was instructed to leave the mask on for 10 hours. I then washed my face with a gentle cleanser to remove the mask.
Since the Cosmelan Peel is a two-step process, you will be instructed to apply a second topical anti-spot cream daily. Cosmelan 2 helps to maintain the results achieved with the Cosmelan Peel applied by a professional while preventing the appearance of new dark spots and areas of hyperpigmentation. This maintenance cream is comprised of similar ingredients and should be used up to one year after a Cosmelan Peel.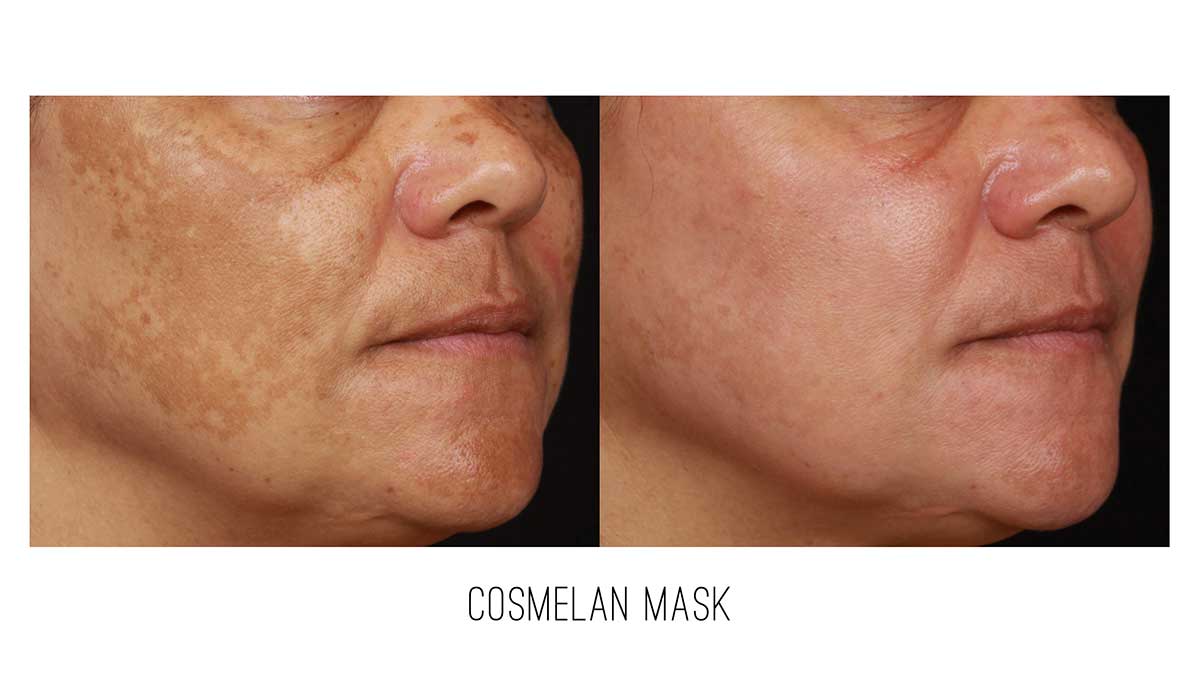 Cosmelan works to correct hyperpigmentation while regulating the overproduction of melanin in the melanocytes. It inhibits tyrosinase activation within the melanosome and lowers the oxidative stress, which reduces the production of melanin.  The result is to inhibit and control the development of new dark spots. Cosmelan is unique in that it is both corrective and preventive for immediate and long-term results. When the mask is applied and left on for the prescribed amount of time, you may see up to 95% reduction in the skin's pigmentation on the surface of the skin within 30 days. A continued reduction in the skin's pigment may be seen with daily application of Cosmelan 2.
EPIDERMAL LEVELLING
The Epidermal Levelling Treatment Facial will improve the texture and tone of your skin. It involves the use of a patented 'blade' that gently exfoliates the skin, removing dead skin cells and fine facial hair.
The result is amazing glowing skin that looks refreshed, refined, renewed and brighter. This process also aids product penetration, such as skin peels and active skin care and is great for smooth makeup application. An ideal treatment before a special event and during winter to remove surface dryness.
Epidermal Levelling and Collagen Face Mask $150