IPL treatment or Intense Pulsed Light is a technology used by cosmetic and medical practitioners to perform various skin treatments for aesthetic and therapeutic purposes. 
These are:
Hair Removal

Photo Rejuvenation

Alleviate Dermatologic Diseases such as acne
IPL Treatment Rejuvenation
Constant exposure to the sun can damage the skin and cause common skin imperfections such as redness, freckles, age spots and uneven skin texture. And to help you combat this skin damage, Indulgence Medi Spa simple and affordable IPL Rejuvenation Treatments works to rejuvenate your skin and visibly reduce skin imperfections. The most common areas to be treated are those most exposed to the sun with uneven colours like face, neck, back of hands and chest.
IPL Skin Rejuvenation delivers intense IPL light to the skin and is absorbed by unwanted skin pigmentations, causing the pigment to shatter and seal the surrounding small blood vessels. The heat energy of IPL stimulates new collagen production, firms the skin and reduces skin pore size, resulting in more perfect looking skin.
For clearer, younger and more even skin, try IPL Photo Rejuvenation Facila for yourself!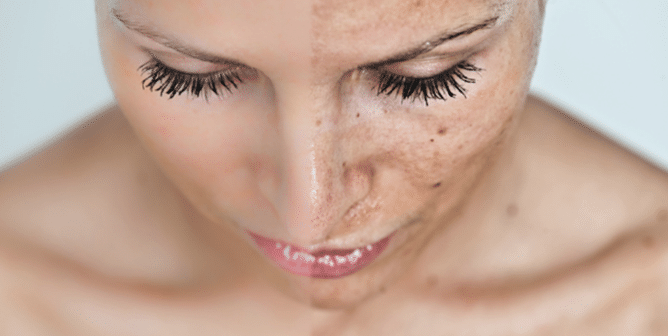 IPL Treatment for Hair Removal
Excess facial and body hair can be embarrassing and unsightly. Shaving, waxing and plucking are temporary and time-consuming.
Our Medical grade IPL hair removal is a gentle, non-invasive, long-lasting faster and less painful alternative way for permanent hair removal. IPL has been performed for many years, effectively eliminating unwanted hair for men and women.
Proven to be safer and more effective for the skin than laser- that's why we choose IPL as our preferred method.
IPL hair removal is a softer, faster way for permanent hair removal as hair growth will be permanently reduced.
Unlike shaving that lasts only a couple of days, or waxing which lasts a couple of weeks and can offer result in painful ingrown hairs, IPL offers a permanent hair reduction in a few treatments with minimal discomfort at an affordable price.
Our clinically proven and effective treatments will ensure you never have to shave or wax again. Unlike traditional methods, medical-grade IPL Hair Removal destroys the root of the follicle, destroying unwanted hair and preventing future growth. All our permanent hair removal treatments in Melbourne provide a safe and comfortable experience. Forget painful waxing and unpleasant hair removal creams – the procedure is quick, easy and painless, with permanent hair reduction results.